11.19.19

|

Book Reviews

| by

Rev. Denise Dugan
Helping children understand where to find God, and seeing God in the ordinary course of our day is the theme of Maybe God is Like That Too, by Jennifer Grant. It tells the story of a young boy who lives in a big city and wonders where God lives and what God might look like. His grandmother explains that yes, God is in the city – "You just need to know where to look." He looks around and finds God in his doorman, his teacher, on the playground; in fact, he sees God's spirit at work all around him throughout his day. By noticing the Fruits of the Spirit (Galatians 5:22-23), the young boy discovers he can see God (even in himself!) wherever he sees love, joy, peace, patience, kindness, goodness, faithfulness, gentleness, and self-control. Winner of the 2017 Moonbeam Children's Book Awards, this book is relatable and filled with fun artwork. Recommended for preschool through elementary children.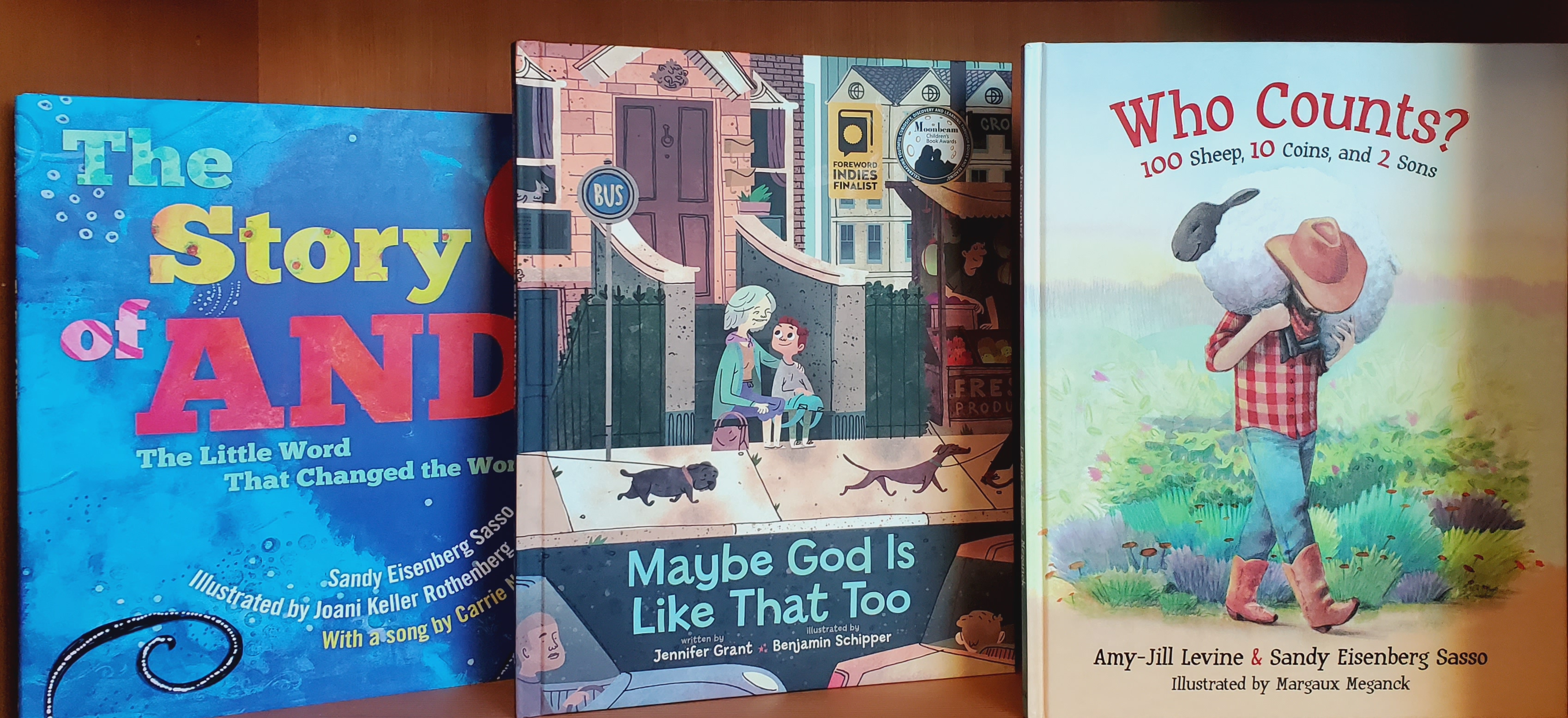 The Story of AND: The Little Word That Changed the World is about overcoming our differences and learning to work together to make the world a better place. The word AND is overlooked and ignored, but when a circle AND a line (who seem to have nothing in common) come together, they can make a balloon! Or a triangle AND a rectangle can make a seesaw. Or an octagon AND a cylinder together make a table that everyone can gather around! Who knows what we may become when we trust each other and join together in creating something new! Delightful illustrations and an accompanying song by singer/songwriter Carrie Newcomer are included in this book by Rabbi Sandy Eisenberg Sasso.
Also by Sandy Sasso, with Amy-Jill Levine, Who Counts? is a creative, modern-day retelling of three of Jesus' most popular parables: the lost sheep, the lost coin, and the prodigal son. As young readers count to help the characters find what's missing, Who Counts? teaches that every one of us counts in God's eyes and that everyone belongs.
---
All three books (and more!) can be found in our Children's Book Nook on the second floor, near the Sunday School classrooms.