Practicing Justice Ecologically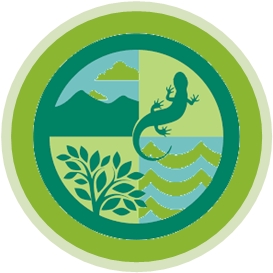 "The Earth is God's and all that is in it, the world, and those who live in it; for God has founded it on the seas, and established it on the rivers." Psalm 24:1-2
Saint Andrew's commitment to ecological justice begins with our church property and expands outward to the community.

Birdseed Ministry – Using donations from the congregation, volunteers fill multiple bird feeders in our natural habitat on the church grounds.

Gardening – Most of the beautiful flower beds and landscape on the church property are planted and maintained by volunteers. In addition, they built and annually replant a garden at a local women's shelter.


Green Chalice Congregation – Saint Andrew earned this designation through the Christian Church (Disciples of Christ) engaging in ecological efforts to support God's creation.

Certified Wildlife Habitat on Property – A designated habitat on the property (north of the building) attracts birds, butterflies, and other neighborhood wildlife.

Recycling– The church seeks to be good stewards of its resources and recycles materials to the maximum extent possible.

SAGE (Saint Andrew Group for Ecology) – Members of Saint Andrew believe that the earth is God's and all life is sacred. It is with humility, awe, and wonder we seek ways to live in harmony with and as faithful stewards of God's creation. This group leads ecological efforts at the church.
If you are interested in one of these ecological justice efforts practiced at Saint Andrew, we encourage you to complete information on our contact page. We will help answer questions or welcome your involvement in a justice ministry.