Practicing Justice Locally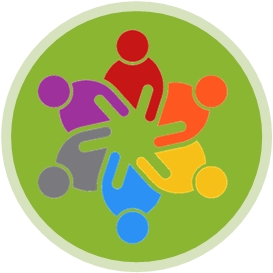 "What's written in the law? How do you interpret it?" He said, "That you love the Lord your God with all your passion and prayer and muscle and intelligence - and that you love your neighbor as well as you do yourself." Luke 10:26-27
With the support of volunteers and donations, walking towards justice takes many forms in our local community.
Blood Donation Drives – Regular blood drives to support the needs of the local Community Blood Center.

Center of Grace – Once per month volunteers prepare and serve a free meal for those in need. Volunteers also support the English as a Second Language (ESL) program.

Disciples Mission Fund (Disciples of Christ local support) – Supporting more than 70 ministries that promote wholeness in a broken world. These ministries have both a local and global impact.

Loaves and Fishes Fund – This is a fund used to assist people who are going through difficult times.

Grandparents Against Gun Violence – Saint Andrew is a sponsor for an annual community event to promote gun violence awareness. Volunteers also work with community partners to distribute free gun locks that protect children from tragedy.

Habitat for Humanity: House of Abraham – Saint Andrew participates in the Habitat for Humanity of greater Kansas City program that brings together volunteers from the three Abrahamic faith traditions - Judaism, Islam and Christianity - to build a home for a Kansas City family.

Hand of Welcome Refugee and Immigration Ministry – In partnership with local resettlement agencies, our volunteers welcome and mentor refugees coming to our area from all over the world. We are also exploring ways to support immigrants in the local community.

Harvesters – In addition to an annual volunteer day at this regional food bank, our members donate food and money.

Interfaith Hospitality Network (IHN) Johnson County – Saint Andrew is part of a network of 35 congregations who provide meals and sleeping arrangments to situationally homeless families and single women in our area. In late 2017 we became one of the host sites - opening our building to provide a safe and comfortable place to sleep four times a year (one week at a time).

Interfaith Relations – Saint Andrew engages in multi-faith relationships and programs to widen our understanding of all faith traditions. Our interfaith partners include:

LGBTQIA+ Justice – We welcome and celebrate everyone, regardless of sexual orientation and gender identification

Pridefest Greater KC – To show our love, support and acceptance of the LGBTQIA+ community, we participate in this annual event.

Migrant Farmworkers Project – Each year we provide backpacks and school supplies to the children of migrant farmworkers in the area.

One Homeless Night - Saint Andrew youth stay outside in cardboard boxes one night each fall to raise awareness about homelessness.


Racial Justice Task Force – Established in the summer of 2020, this group leads Saint Andrew's anti-racism education efforts and actions to support people of color.

Tall Oaks Conference Center – Saint Andrew supports this is camp facility as a place for spiritual growth for youth and adults in the Greater Kansas City Region of the Christian Church (Disciples of Christ).

Washington Elementary – We support students and teachers in this under-served Olathe school by providing school supplies, coats, socks, gift cards, mentors for students, and meals for teachers during parent/teacher conferences.

Week of Compassion (Disciples of Christ Relief Support) – Through a special offering each year Saint Andrew supports this ministry of the denomination that meets the humanitarian needs of people in crisis in the United States.
If you are interested in one of these local justice efforts practiced at Saint Andrew, we encourage you to complete information on our contact page. We will help answer questions or welcome your involvement in a justice ministry.