El Higueral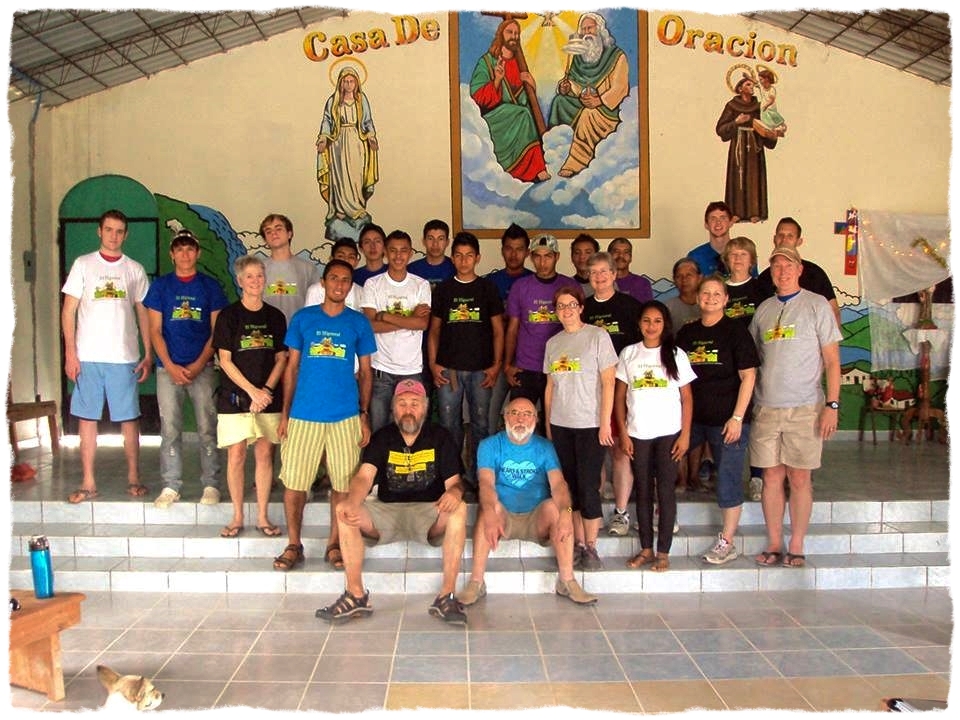 El Higueral is a poor farming village in the mountains of El Salvador with which Saint Andrew has had a sister relationship since 1992. Our twice yearly visits are intended primarily to let the Salvadorans know they are remembered in our prayers and that we care about them. When a work project is proposed, our team joins in as fellow workers. We go primarily as learners, not teachers. We learn what it means to live in hope and faith and joy in the midst of poverty. We learn to get along with less of the material possessions we claim to be required for a good life. Team members inevitably report that the experience has changed the way they view the world
---
A Christmas Gift From El higueral
Cantón Higueral wishes it's sisters and brothers of Saint Andrew Christian Church Feliz Navidad!
Please enjoy our recipe for Salvadorian Quesadillas (a moist, sweet, cheese pound cake) provided by Elena Chacón.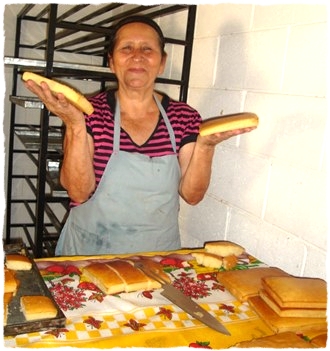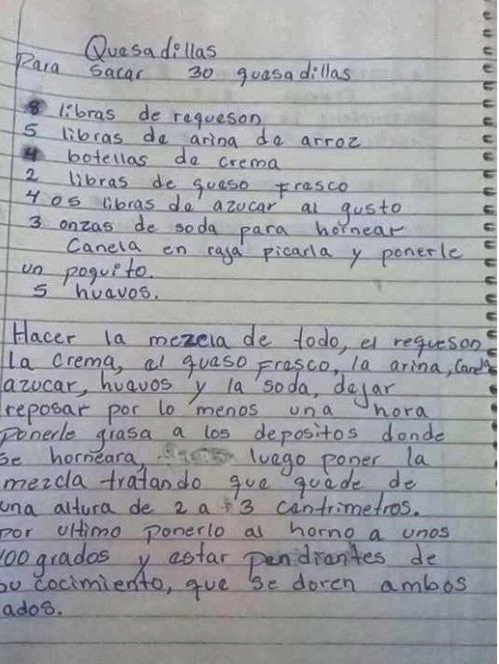 Quesadillas by Elena
Yields 30 quesadilla loaves
8 pounds cottage cheese
5 pounds of rice arina
4 bottles of cream
2 pounds of fresh cheese
4 or 5 pounds of sugar to taste
3 ounces baking soda
chopped cinnamon and add a little
5 eggs
Make the mixture of everything, the cottage cheese, the cream, the fresh cheese, the arina, cinnamon, sugar, eggs and the soda, let it rest for at least one hour, put the fat in the deposits where it is baked, then put the mixture trying to is 2 or 3 centimeter high. finally put it in the oven at about 400 degrees and be pending of cooking, that both sides are browned.
If you don't have the need for 30 loaves, here's a smaller recipe that yields 12 loaves.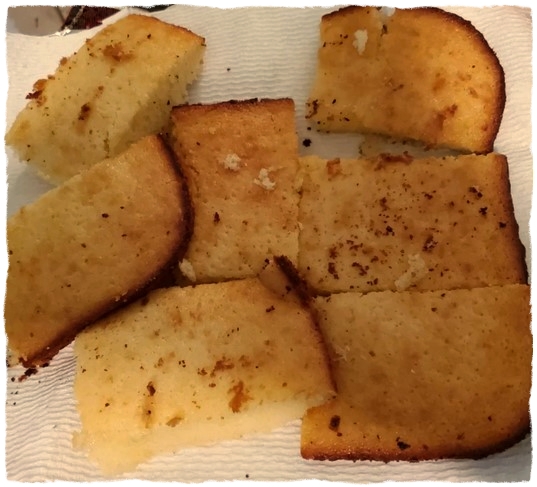 Ingredients
3 eggs, separated
1 cup white sugar
½ cup butter, melted
1 (4 ounce) package Parmesan cheese, finely grated
¾ cup sour cream
1 teaspoon baking powder
1 cup rice flour
1 tablespoon sesame seeds, or to taste
Directions
Preheat oven to 350 degrees F (175 degrees C).
Beat egg whites in a glass, metal, or ceramic bowl until firm, but not stiff.
Combine sugar and butter in a large bowl; beat with an electric mixer on high speed until creamy. Mix in egg yolks until well blended. Mix in Parmesan cheese gradually. Add sour cream and baking powder; beat until batter is smooth.
Sift rice flour over batter; fold in with a spatula. Fold in egg whites with the spatula.
Pour batter into a 9x13-inch glass baking dish. Sprinkle sesame seeds on top.
Bake in the preheated oven until golden brown on top and a toothpick inserted into the center comes out clean, about 38 minutes.
Buen Provecho!
Y
Feliz Navidad!


(Bon Appetite! And Merry Christmas!)
Remember El Higueral - su belleza, su riqueza, y un sueño lleno de esperanza (her beauty, her wealth, and a hopeful dream) - in your Christmas offering!