Our Lenten Journey
Turning Our Face Towards Jerusalem
In Luke 19:51 we are told that Jesus left the rural countryside where he had been teaching and performing miracles and "set his face to go to Jerusalem." The writer of the gospel is telling us something significant is going to happen - so pay attention. The season of Lent is a time when we too turn our face towards Jerusalem in anticipation of something big that's about to happen. In normal times we would journey together in person, but not this year. This doesn't mean, however, that we have to make the journey alone. On this page you will find resources to guide you along the path that leads to Jerusalem and beyond and you will find assurance that others are walking beside you.
---

The Map for Our Journey
Sites Along the Way
February 17th - Ash Wednesday
We begin our journey on Ash Wednesday – a time that many see as being more somber and solemn than Good Friday. A key ritual on this day is the imposition of ashes – a symbol of our need to confess our sins and a reminder of our mortality. One of the traditional readings on this day comes from the prophet Joel where God says: "Turn to me now, while there is time. Give me your hearts. Come with fasting, weeping, and mourning. Don't tear your clothing in your grief, but tear your hearts instead. Return to the Lord your God, [who] is merciful and compassionate, slow to get angry and filled with unfailing love. [Who] is eager to relent and not punish" (Joel 2:12-13 NLT). In these words we find hope that we can pass through the darkest valley without fear because Jesus has conquered death.

We will have two times for you to receive the imposition of ashes while observing COVID-19 safety protocols. Ministers will be on the sidewalk near the front entrance and you can either stay in your car or be on the sidewalk. If you prefer, there is a guide for performing the imposition of ashes at home in the Tools for the Journey section of this page. The times will be Noon-1:00p.m. and 5:30-6:30p.m. There will also be a prerecorded worship service for you to watch online at your convenience. A worship bulletin is also available.
March 28th - Palm Sunday
We begin Holy Week on Palm Sunday. Finally, our Lenten journey has brought us to Jerusalem and Jesus' triumphal entry into the Holy City. We read in each gospel that the crowd of Jesus' followers and admirers greeted him with joy, spreading their cloaks on the ground and cutting down branches to pave his way. Churchgoers reenact this scene every Palm Sunday, shouting, "Hosanna in the highest! Blessed is he who comes in the name of the Lord!" Children and adults wave palms in a joyous parade through our worship spaces, recalling the crowd's anticipation and hope.

Jesus rode into Jerusalem on a humble donkey. But on the other side of town, the governor of Judaea, Pontius Pilate, arrived in Jerusalem in a much different kind of parade; one associated with power and might and all the trappings of war and empire and oppression. And because we know the rest of the story, we know that by the end of the week Pilate would be presiding over Jesus' trial and ordering his execution. While Palm Sunday begins with celebration, it ends with a sense of tension and trepidation in the air.

Two different parades with two different crowds. Two different worldviews. Two different ways of being in the world. We are offered this choice every day: Are we part of the Palm Sunday crowd or Pilate's Good Friday crowd? Suddenly the relevance of this ancient story is made clear as we enter this holiest of weeks.

❖ Palm Sunday worship — join our livestream on YouTube and Facebook at 9:30 am.
❖ Adult Education — 11:00am on Zoom
❖ Palm Parade and Egg Hunt: Join us for our in-person, socially-distanced Palm Parade at noon. All ages welcome! Following the parade stay for our Easter Egg Hunt! We'll have separate areas for different ages to help with social distancing. If it rains we'll do it Saturday, April 3.
April 1st - Maundy Thursday
Maundy Thursday is the day we commemorate the last meal Jesus shared with his disciples. There are actually two significant rituals that were enacted on Maundy Thursday: Jesus' washing of the disciples' feet and his breaking of the bread and sharing of the cup during this last meal, which we reenact every Sunday in our shared communion feast.

Writer Wendy Wright reminds us that both rituals are simple, profound and deeply nurturing. When we gather to break bread and drink wine, we proclaim that Christ is the "ultimate source of nourishment for the community of faith" and it has been so for Christians since ancient times. The word Maundy comes from the Latin phrase mandatum novum which means "new command" and refers to the account of this gathering in the gospel of John, when Jesus says, "I give you a new commandment, that you love one another. Just as I have loved you, you also should love one another." (John 13:34)

Jesus' love for his disciples and his radical hospitality – even for those who would soon betray and deny him, inspires our unconditional welcome at Christ's table. In gratitude we realize that God has transformed this farewell meal into a timeless revelation of God's presence in our midst, where we nurture and nourish one another. Everyone is fed, everyone belongs.

After the meal, Jesus went to the garden to pray. And we, with Jesus, watch and pray and hope as we prepare for Friday.
April 2nd - Good Friday
Good Friday is a day we recognize the death of Jesus, also known as the crucifixion. Bruce Epperly says, "I believe that we can creatively remember Good Friday in ritual and retreat by reflecting on the interplay of our personal and institutional shortcomings and God's companionship." The day illustrates the human capacity to bring shame to humanity by our own agendas. Good Friday is a culmination of Jesus continuing to challenge the systemic structures of his day by offering an alternative path of wholeness through love and grace.

The difficulty of the day is that the closer to Jesus' death we get, the more isolated Jesus becomes. All those crowds, followers, and close leaders fall away by the time of his death on the cross. We learn that Jesus' quest to love without boundaries came at a great cost. We continue to see lives lost today at great cost because people are unwilling to live the same love Jesus came to proclaim and live. Jesus reminds us through his death that the message we proclaim is not intended to make people happy but calls people to faithfulness by living God's unconditional love in the world.

The violence we see on the cross can still be seen today in the way we exclude people, vilify people, and mistreat people with unjust systems. The cross reminds us that Jesus is a person that can know any pain and suffering we can experience in our lives. We can find God even in the darkest places of our lives.
April 4th - Easter Sunday
Easter is one of the most significant celebrations in the church the whole year. It is the day we celebrate Jesus being raised from the dead. There is room for both a metaphorical and/or traditional/literal understanding of resurrection. It is a time we recognize the power of hope and the unconditional love of God. Jesus had given clues to his followers that he would suffer, die, and rise, but they seemed to not understand this future reality. The resurrection of Jesus helps us know we are not forgotten, and our life is to embody this hope modeled to us through Jesus. Easter is about hope out of despair, life over death, and joy overcoming sorrow

Easter will draw people to church because the message of God's redeeming love speaks to all of us who need direction, support, and compassion. Easter is a reminder that God is not done and continues to provide a path of possibility for all our futures. There is a hymn entitled "Creator God, Creating Still" that urges us to see the creative and powerful work still taking place today. God did not just create and stop. God continues to create. God creates hope, love, companionship, and provides guidance for our lives.

A common responsive phrase used on Easter is this: "Christ is risen! Christ is risen indeed!" Let the risen Christ be not only the end of our Lenten journey but the continued message of faithfulness and grace that initiates our daily living. We are called to not only celebrate Easter but become Easter people all the time.
---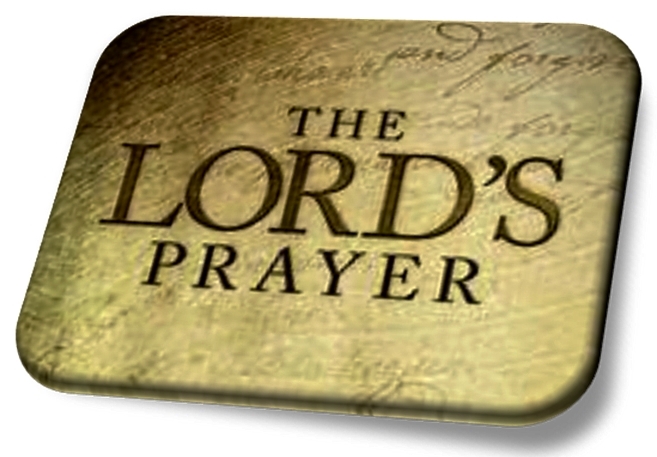 Rev. Dr. Chris Wilson will be preaching about the Lord's Prayer throughout Lent. He will progressively move through the prayer over six weeks. The prayer we recite each week is filled with deep and meaningful expressions of our faith, yet these phrases are also called to shape how we express and activate our faith. The overall focus for Lent is on the practice of prayer. This sermon series will explore and reflect on one of the most known and significant prayers of the Christian faith. Below you will see the sermon series laid out by date, scripture, and sermon title. Let us remember the words of C. S. Lewis who said, "We pray not to change God, but to change ourselves."
The Menu
February 21st - First Sunday of Lent
Matthew 6:5-8 - Whenever You Pray
Rev. Dr. Wilson will begin a new series this Sunday for the season of Lent focused on the Lord's Payer in Matthew. The opening sermon of the series will focus on the teaching about prayer prior to the Lord's Prayer being shared. In this passage, Jesus invites the disciples to consider the most helpful ways to engage in the practice of prayer with God. What Jesus says about prayer helps us receive the prayer he is teaching in a more meaningful way.
February 28th - Second Sunday of Lent
Matthew 6:9 - The Power of a Name
The nature of God's Kingdom is important in Matthew's Gospel and to the ministry of Jesus. Jesus establishes in this prayer for the disciples a groundwork for their efforts while they are on earth. The work we are about now is to be no different than the reality of what we will find in our life after this one. This portion of the Lord's Prayer confirms a motivation for the work of Jesus' followers.
March 7th - Third Sunday of Lent
Matthew 6:10 - Praying with God's Eyesight
The nature of God's Kingdom is important in Matthew's Gospel and to the ministry of Jesus. Jesus establishes in this prayer for the disciples a groundwork for their efforts while they are on earth. The work we are about now is to be no different than the reality of what we will find in our life after this one. This portion of the Lord's Prayer confirms a motivation for the work of Jesus' followers.
March 14th - Fourth Sunday of Lent
Matthew 6:11 - Our Daily Wellbeing
March 21st - Fifth Sunday of Lent
Matthew 6:12 - The Gift of Forgiveness
March 28th - Palm Sunday
Matthew 6:13 - Resisting Temptation

Tools for the Journey